Every September in Pendleton, Oregon hosts one of the largest Rodeos in the world, the Pendleton Round-Up. The rodeo includes bareback riding, calf roping, steer wrestling, barrel racing, steer roping, wild cow milking and more. It's a place where you separate the men from the boys. Hundreds of cowboys get out there to show us what they got in the toughest sport on dirt. "Let'er Buck"!
This was my first year going and was pretty excited. Although we did not watch any of the above sports this time, we saw lots of real cowboys, cowgirls, BBQ, American flags, cowboy boots, cowboy hats and whiskey.
Our group!
The landscaping was not what I was expecting, but in a good way. The entire town and surrounding towns are full of rolling hills covered in wheat fields. It was a warm golden color everywhere you looked.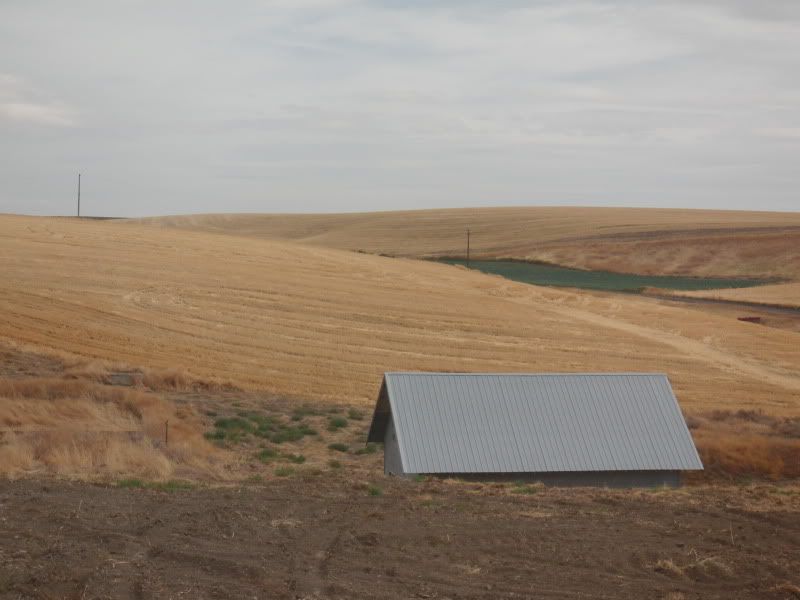 One of my favorite parts of going to a Rodeo is dressing like a cowgirl. It is so fun to put on a hat and boots and a little dress and fake a little southern accent. Thanks to Ali's awesome mom Mindi, I had two amazing pairs of boots to choose from which made it even more fun. She has some great style. I got stopped by everyone saying how much they loved the boots. (Sorry they are so dirty!
)
We mostly hung out at the bars in "downtown" or in the Let'er Buck room, which is a bar under the bleachers inside the rodeo. Crazy things go down in this room, it has a reputation for some wild times. So much so that cameras are not allowed in. Use your imaginations.
A cool bar we hung out at downtown.
Overall my trip was simple yet great. I met some amazing new friends (see ya'll there next year!), ate some great food, danced my cowboy boots off and slung some whisky like a true cowgirl.
No one said being a cowgirl was glamorous though. Ali and I slept in the back of her car and changed outfits in the back of her car. It turned out to be a blessing in disguise though because Sunday morning we had no tent to break down! Always nice to literally wake up and take off without having to pack a car up.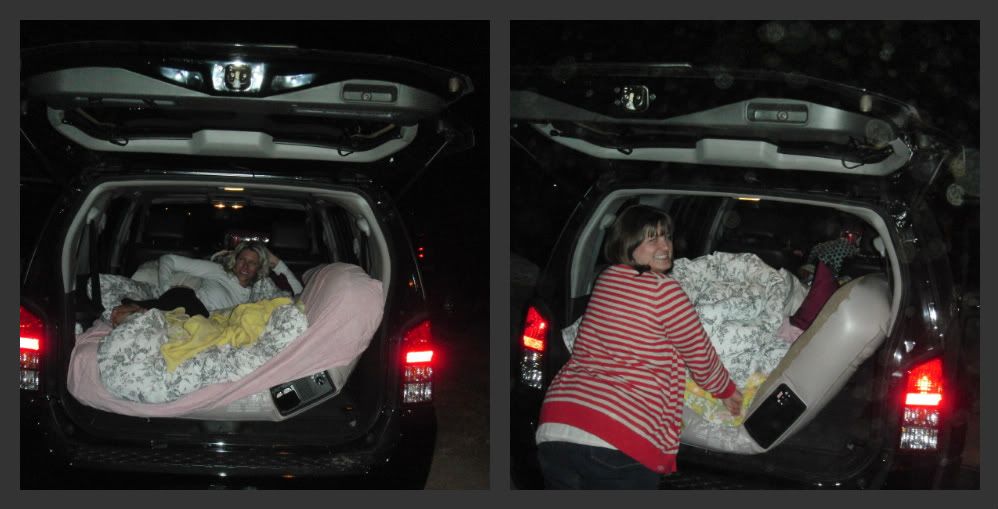 The drive home was beautiful. The entire drive is along the Columbia River where you see the landscape slowly turn from wheat fields and rolling golden hills as far as the eye can see to dark green huge mountains reaching into the sky.
Till next time Pendleton. Let'er Buck!
Thanks Ali for my first Pendleton Rodeo experience!