Halloween is one of my favorite times of the year. I love the smell of Fall in the air, the ever changing colors of the leaves, and the spooky decorations throughout the town. I also of course LOVE dressing up for the occasion, carving pumpkins and eating pumpkin pie!
Sara
and I decided to do a corn maze for our first time and then pick out a pumpkin to carve this weekend. The corn maze was very fun. It was in the shape of Dracula and surprisingly harder than we thought it would be.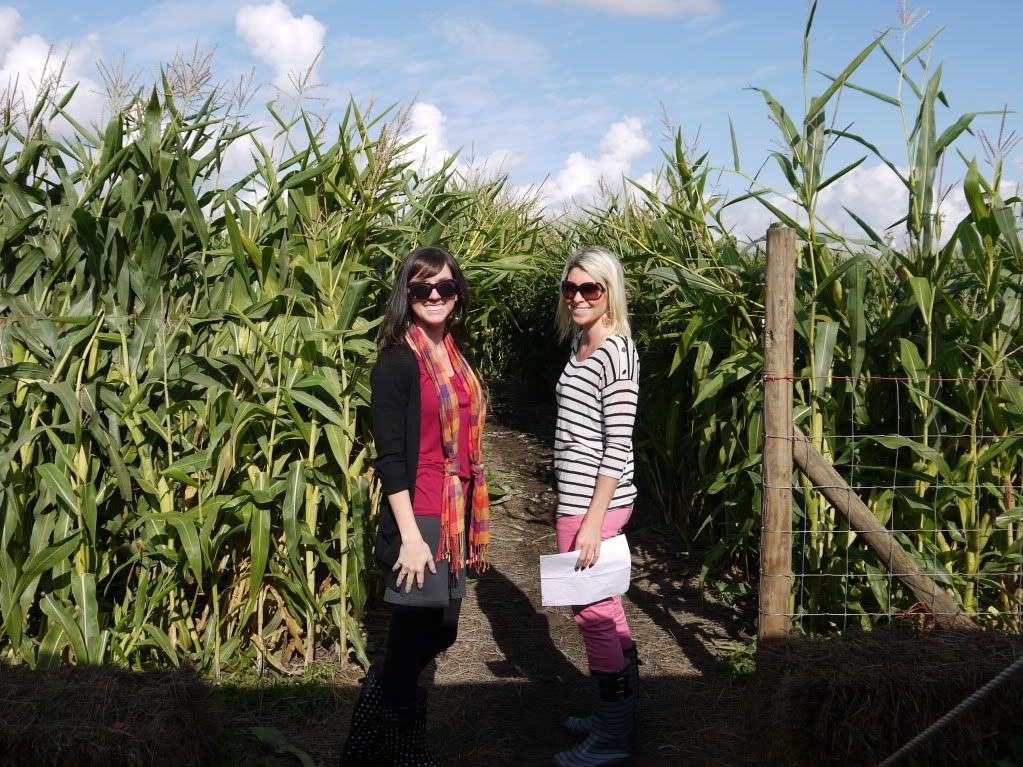 The beginning of the maze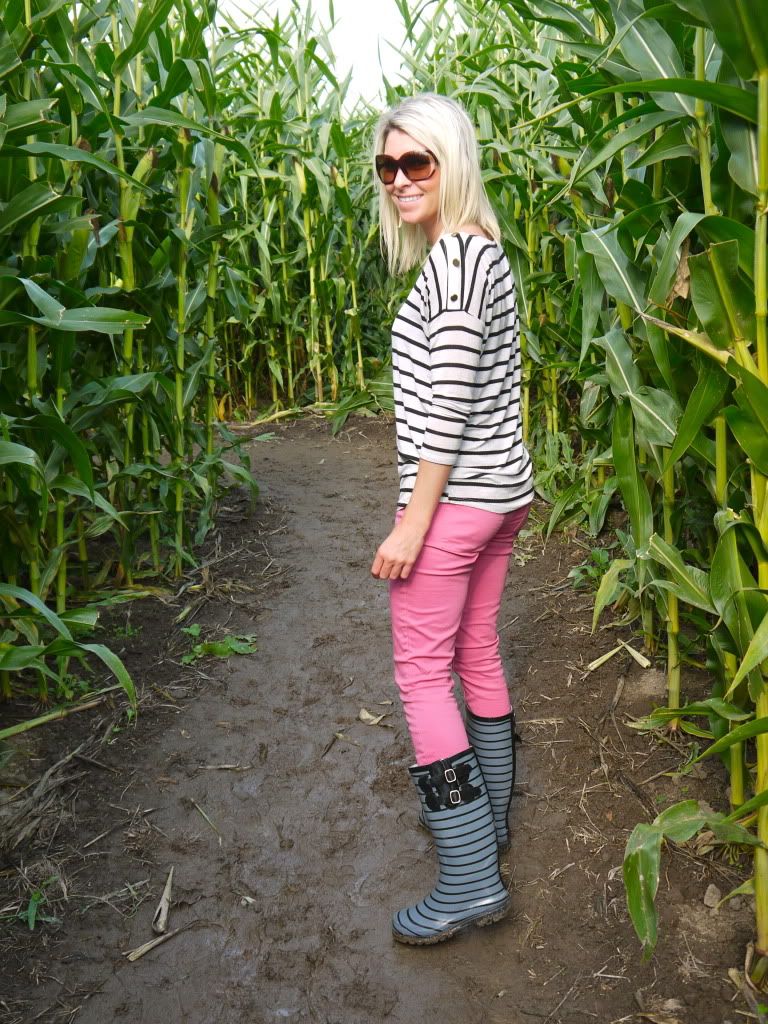 Somewhere in the middle
Once we got the groove down but a dew times our conversation went like this: "I think we are on his eyeball" "no I think we are on his nose" "ok wait I know where we are now, no wait I don't". The funniest part about it was when we got the map they had their phone number on the top in case you for real got lost! The guy said someone called him 30 minutes prior for help to get out. What I want to know is how do they find those people?! "Hi I am lost" "Ok where are you at" "Ummmm I am surrounded by corn with a 6 possible ways I can go". Also it is a good thing we brought our rain boots to change into because it was muddy as a pigs pen.
On a bridge with the maze in the background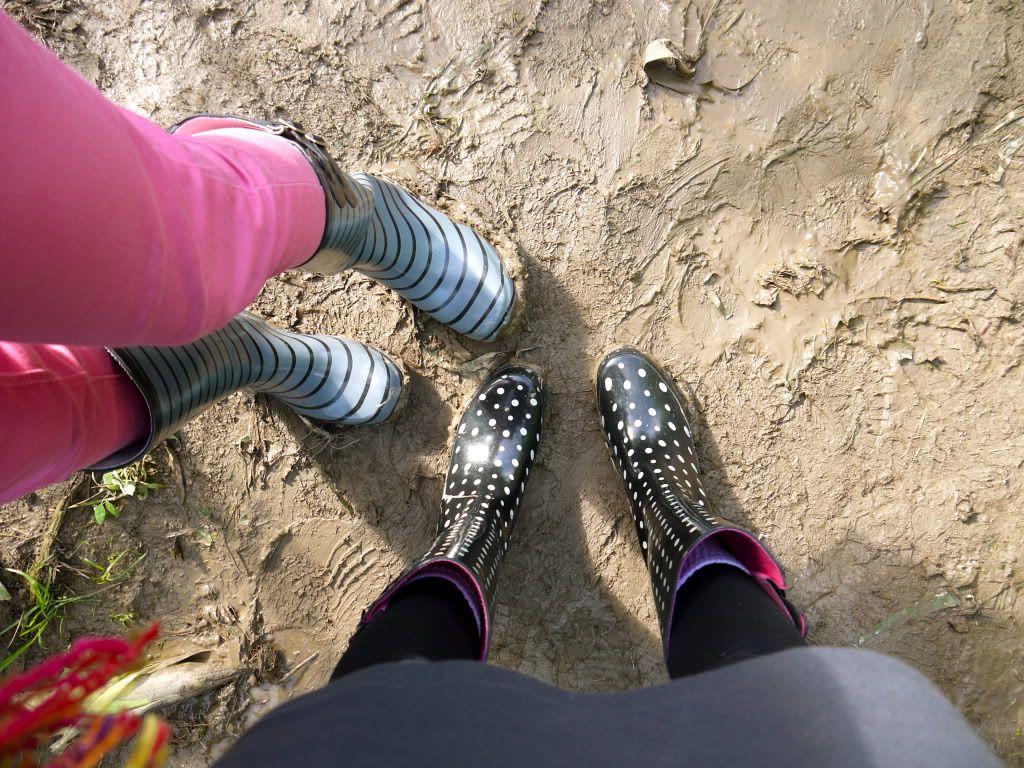 Sooooo muddy!
After the maze we went next door to my favorite farm where you actually go out into their field to truly pick your own pumpkin. Its gorgeous out there and a fun little adventure. After some pics and major searching we finally found out perfect pumpkins. We plan to carve them this weekend. I will post our final product after!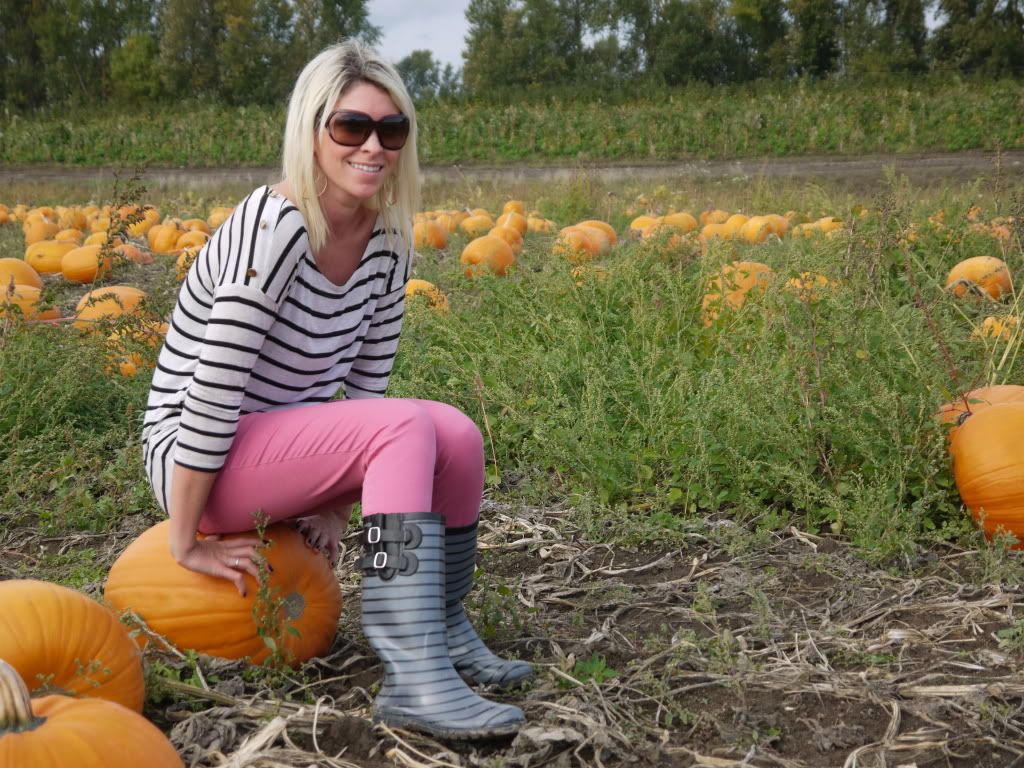 Trying to pick a winner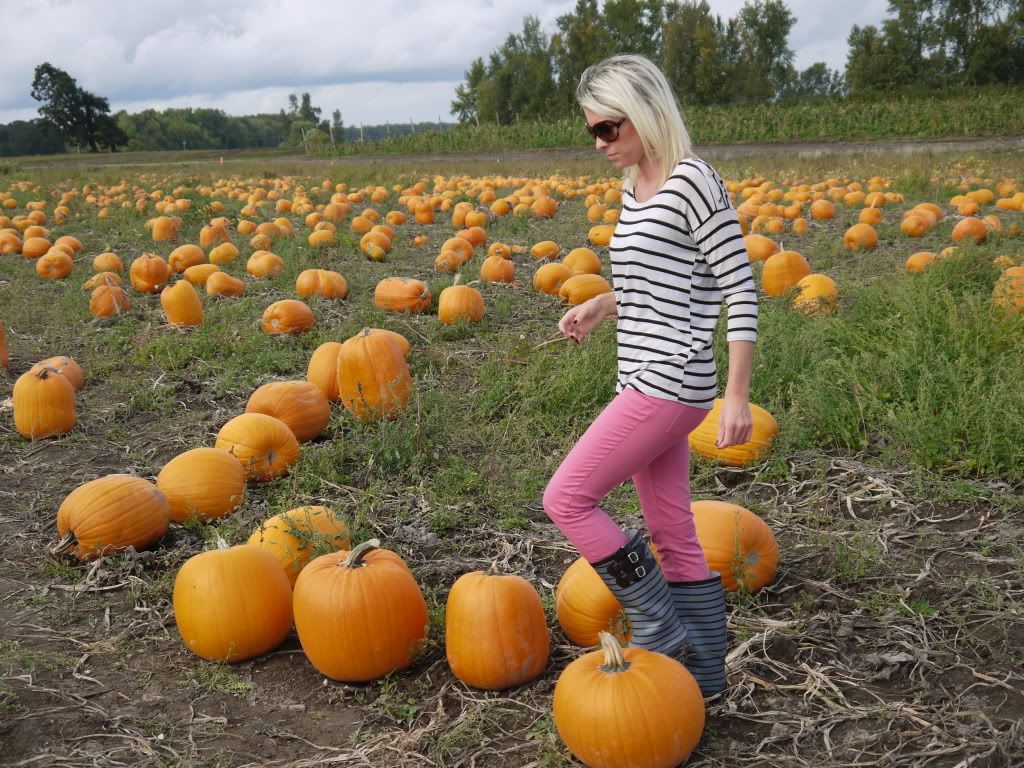 Still searching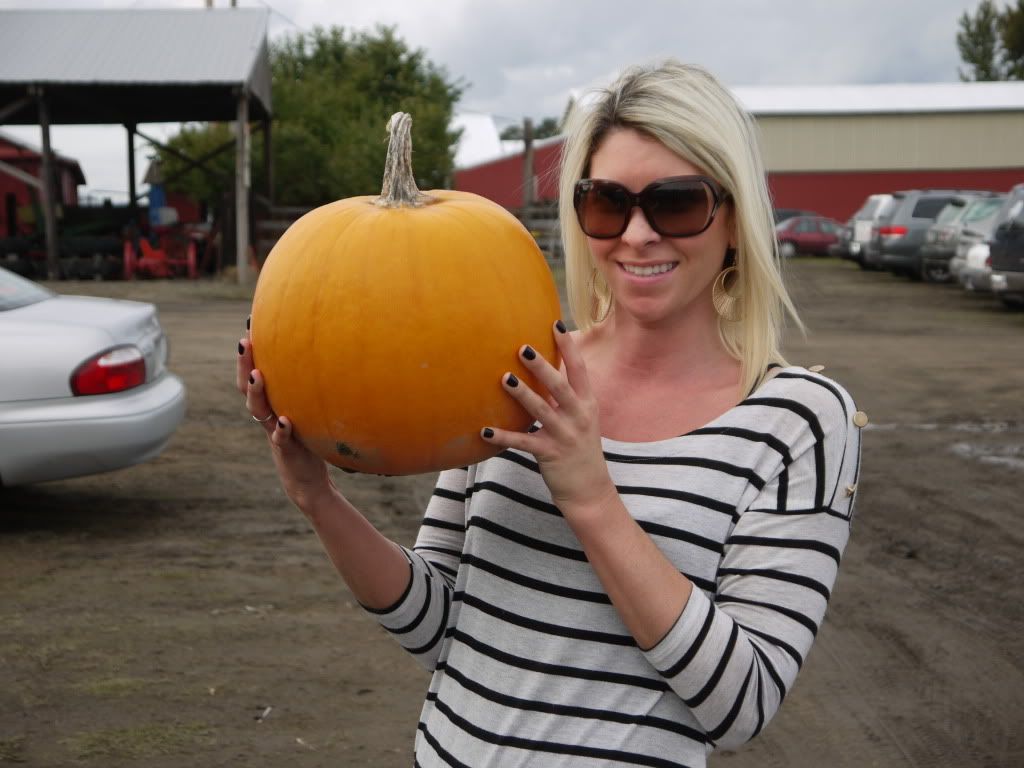 The chosen one!
We plan to carve them this weekend. I will post our final product after!